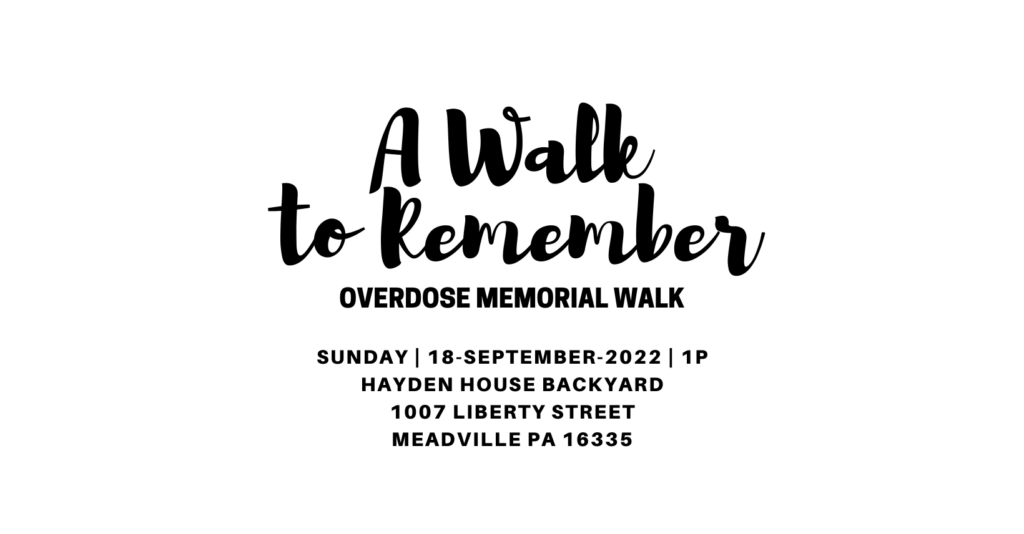 A Walk to Remember is a time to honor the memories of our friends and loved ones that we have lost to drug overdose death.
It features speakers, a memorial walk, rock painting, refreshments, support, information, and resources.
Join us Sunday, September 18th, 2022 at 1:00p at Hayden House, 1007 Liberty Street, Meadville, PA 16335.
A Walk to Remember Past