There are many ways that you can contribute to Not One More | Northwest PA's mission and vision for a day when there is Not One More… Overdose, Lost Spirit or Grieving Heart…
Crawford Gives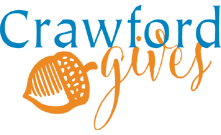 The Crawford Heritage Community Foundation's third annual Crawford Gives takes place on Monday, August 30 and Tuesday, August 31, 2021. This special forty-eight hour event allows generous people and businesses the opportunity to support nonprofit organizations that are helping meet the needs of our community.
A portion of a prorated match pool will be added to each donation you make to your favorite nonprofits when you give through this website or deliver cash or a check to the Crawford Heritage Community Foundation with a detailed list of the organizations you wish to support.
Please mark your calendars and plan to be a part of these wonderful days of giving to help make Crawford County a better place to live, learn, work and raise a family.
Give by credit card!
Return to this web site on Monday, August 30 or Tuesday, August 31 to make your gift by credit card. The site will be live at Midnight. You will then be able to select the organizations to which you wish to donate to and assign a dollar figure for each organization before entering your credit card information.
Plan ahead to give by cash or a check!
Prepare and submit a copy of our Check Contribution Form with your gift no later than August 31! We can't guarantee that checks arriving later than Tuesday, August 31 will be included in our fundraising totals.
Gifts can be dropped off at our office 415 Chestnut Street, Meadville, PA 16335. 
CHECKS MUST BE PAYABLE TO THE CRAWFORD HERITAGE COMMUNITY FOUNDATION.
Questions or concerns?
Call Christian Maher, executive director of the Crawford Heritage Community Foundation at 814-499-1852 or email executive@crawfordheritage.org.
AmazonSmile

What is AmazonSmile?
AmazonSmile is a simple way for you to support your favorite charitable organization every time you shop, at no cost to you. AmazonSmile is available at smile.amazon.com on your web browser and can be activated in the Amazon Shopping app for iOS and Android phones. When you shop with AmazonSmile, you'll find the exact same low prices, vast selection and convenient shopping experience as Amazon.com, with the added benefit that AmazonSmile will donate 0.5% of your eligible purchases to the charitable organization of your choice. You can choose from over one million organizations to support.
Learn more about AmazonSmile at smile.amazon.com/about.
Make sure to start your Amazon shopping with AmazonSmile and select Not One More Northwest Pa Inc as your charity.
PayPal
You make all the difference
People around the world are using PayPal to reach unprecedented levels of charitable giving. Click on the donate with PayPal graphic in our footer to begin making charitable donations with PayPal today.
Facebook
Start a Fundraiser for Not One More | Northwest PA on your Facebook profile for your birthday or any day!
Contact Us!
Reach out at help@nomnwpa.org to arrange your charitable donation today!